---
Society Announcement
07/02/2020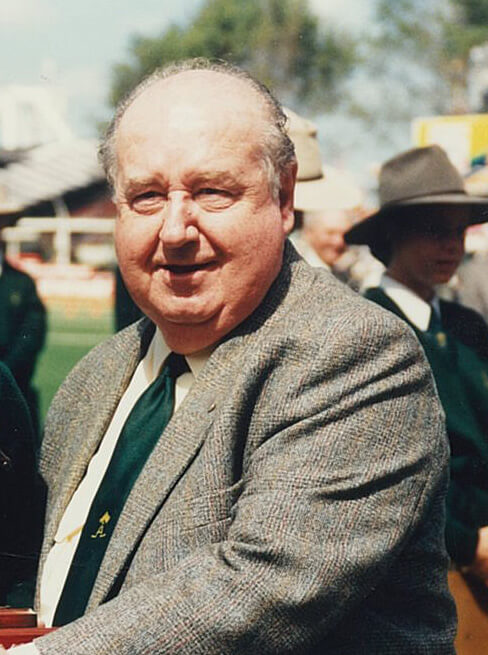 It is with great sorrow, we advise the passing of a good friend and life member. Brian Brown was the former Executive Manager of the Australian Stock Horse Society for over 5 years, from 1992 – 1997.
During his years as Executive Manager, he improved the position of the Society around from difficult times into a strong position going forward focusing on financial improvement and promotion. Brian Brown was a wonderful man and the Society will never forget all he did during his time. 
His biggest achievement was presenting an idea about an Australian equine breed at the Olympics Opening Ceremony. Brian Brown did a feasibility study suggesting the Australian Stock Horse should be involved and he submitted it to SOCOG. The rest is history, with the lone horseman galloping into the arena and cracking his whip, followed by 120 Australian Stock Horses with an audience of 3.7 billion viewers worldwide for the Sydney Olympic Opening Ceremony in 2000.
Brian Brown was a very dedicated person to the Society and he was awarded ASHS Life membership in 2003, in recognition of his work and continued support for the Society.
He was a very well respected and devoted person in the Scone area, being a Scone Shire Councillor for many years, being on the board of local organisations and a volunteer to community groups.
We express our sincere sympathy to the family during this difficult time from the Board, Managements, Staff and Members of the ASHS. Our thoughts and prayers are with his family and friends during this time.
His funeral will be held in Scone at the St Lukes Anglican Church, at 2pm on Tuesday 11th February 2020.